Two-Tone Pocket 2-5wt. down-locking reel seat with all metal body (vintage)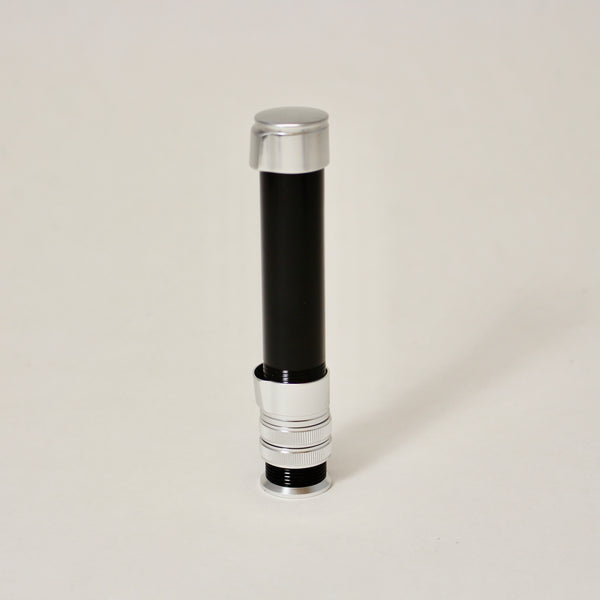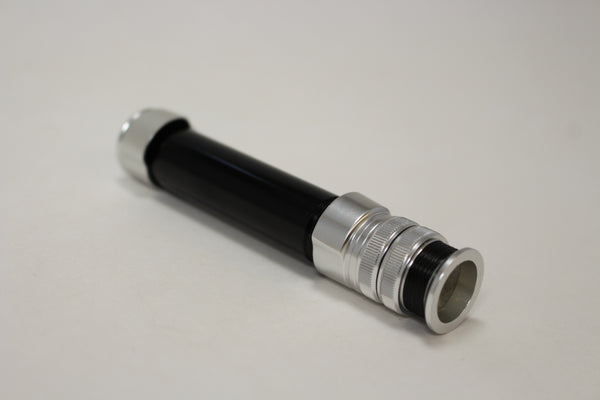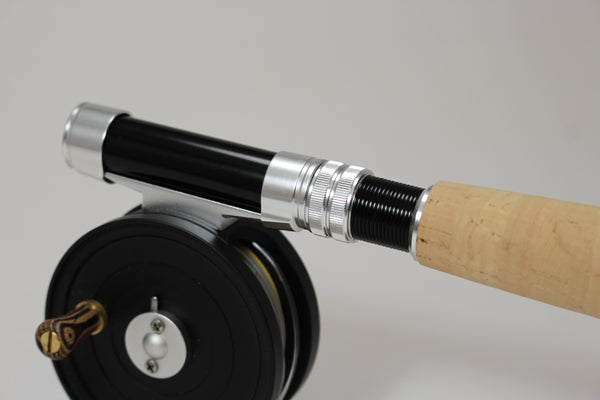 Based on customer requests, we now offer the popular all metal pocket seat with a new two-tone finish.  This seat features the same ultra-light aircraft aluminum of the original, but we added an extra locking nut and kept the insert black while changing the remaining hardware to chrome.  The result is a vintage look with all of the benefits of modern materials and machining.  The down-locking design allows you to install the seat with no inlet into the grip.
Specs:
Length: 3.9"
OD of barrel:  0.630"
ID cork check:    .544"