Meadow 3/4wt. 7' 6" three piece fiberglass blank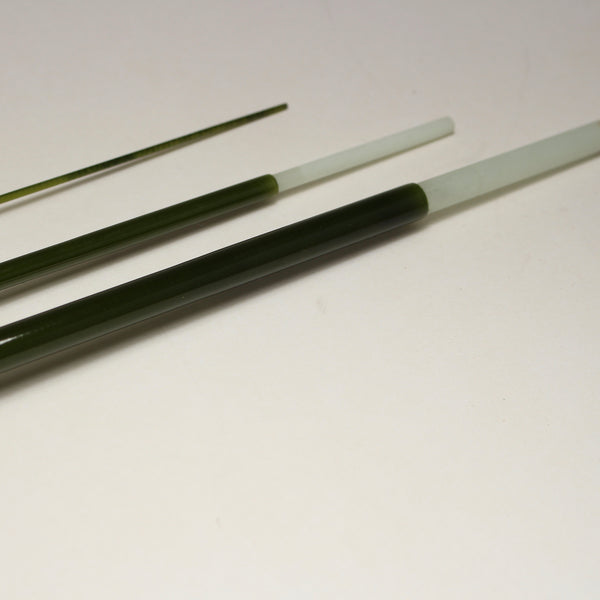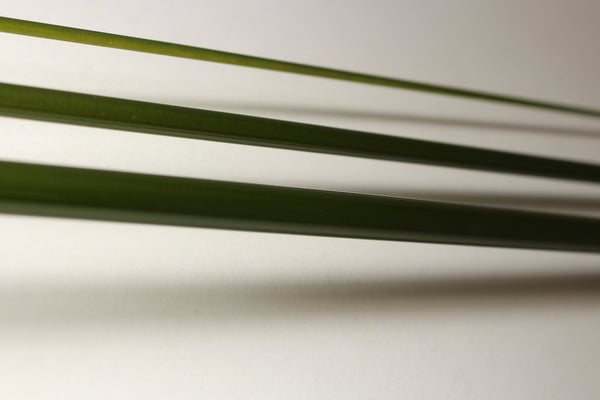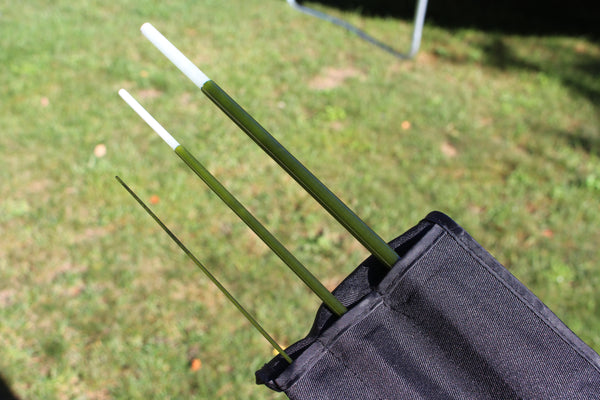 The Meadow features spigot ferrules, a three piece construction, and a dark olive translucent finish.  It throws a 3 or a 4wt line beautifully.  The action is progressive and loads smooth from the tip to just below the middle of the blank.  The tip is nicely balanced for both accuracy and protecting very lite tippet.  
Please note:  The optional "hardware kit" below includes the following:  tip top, winding check, hook keeper, and a full set of guides. 
Each Meadow blank comes with a  rod sock and a set of labels (spec. labels and a cigar label featuring the Proof logo).  You can add a custom label, hand fit ferrule rings, or a hardware kit below.  The hardware kit comes with: tip top, winding check, hook keeper, stripping guide, and full set of running guides.  

Specs:
Length: 7' 6"
Line weight: 3/4
Sections: 3
Glass: S-glass
Action: medium/fast
Ferrule: spigot
Tip measurement:  .062"
Butt measurement:  .437"
Butt measured up 11":  .395"
Suggested guide spacing: