Garrison-Style slide band reel seat hardware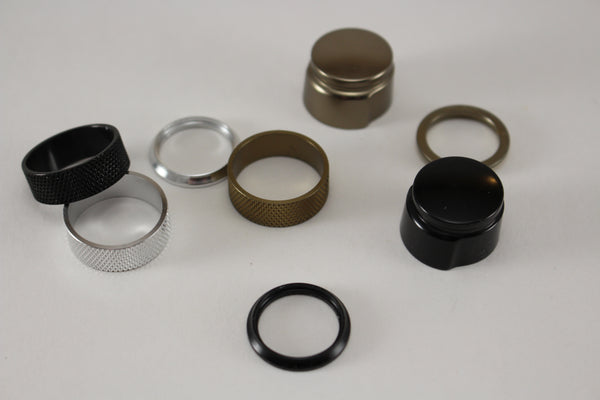 The Garrison-style slide band reel seat features a simple knurled band along with a pocket end cap.  Together the two hold a nice range of reels very secure.  We have also included a trim band also know as a cork check to make a nice transition between the seat and the back of the grip.  Following the simplicity of the hardware the insert is not morticed.  The hardware can be ordered in black, chrome, or antique gold.  
Specs:
Overall length:  3.75"
Insert OD:  .634"
Insert OD:  .634"
Bore: .376"
Bore too small?  Try using one of our stents