Fuji Ultra Poly NOCP rod wrapping thread in Light Grey #019 (Size A 100m spool)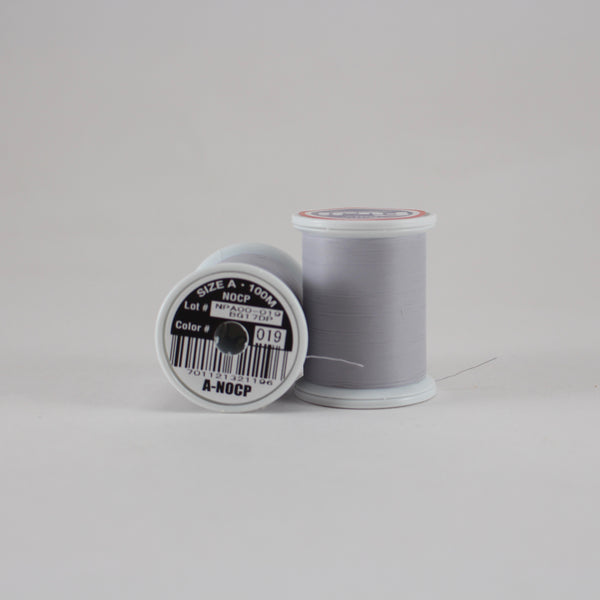 Fuji Ultra Poly NOCP (No Color Preserver required) thread offers the same handling characteristics of the Ultra poly only it has been treated with color preserver.
Light grey thread offers a modern clean look to a rod.  It works great as a trim band when black would be too stark.  It pairs well with most colors both as a main wrap or a trim band.