Fuji Ultra Poly NOCP rod wrapping thread in Dark Brown #012 (Size A 100m spool)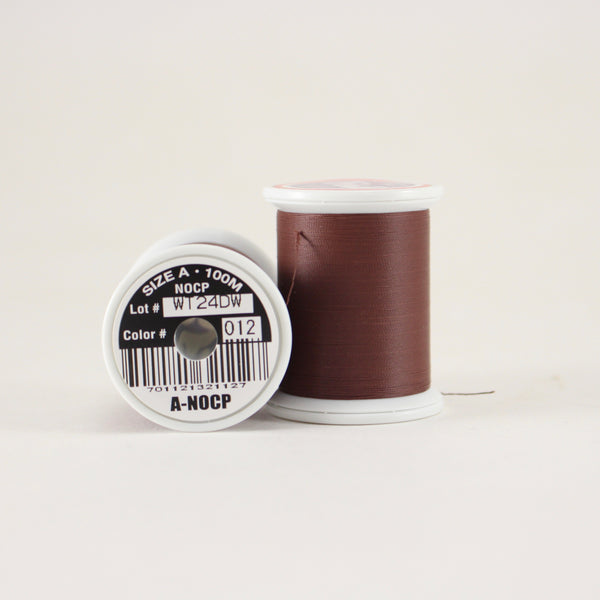 Fuji Ultra Poly NOCP (No Color Preserver required) thread offers the same handling characteristics of the Ultra poly only it has been treated with color preserver.
Dark Brown thread, for me at least, is the new black.  You can wrap it as the main color or frame a lighter color with it.  Either way it offers a subtle depth that looks great on both dark and light blanks.