Cotton tipped wooden applicators (10 pack)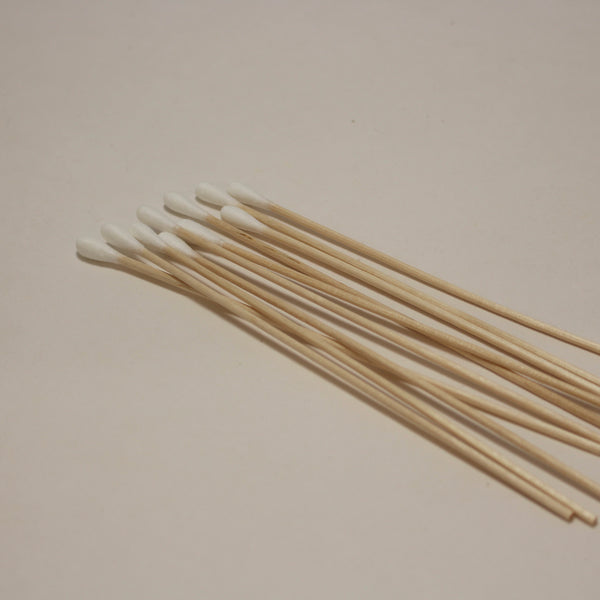 These cotton tipped applicators are perfect for cleaning deep into ferrules.  They also work great for applying Super Blue to the outside of ferrules.  
To clean the inside of your ferrule: apply a generous amount of rubbing alcohol to the cotton tip and polish the inside of the ferrule until the applicator comes out perfectly clean.