Carbon Fiber Switch Grip set (for up-locking reel seat)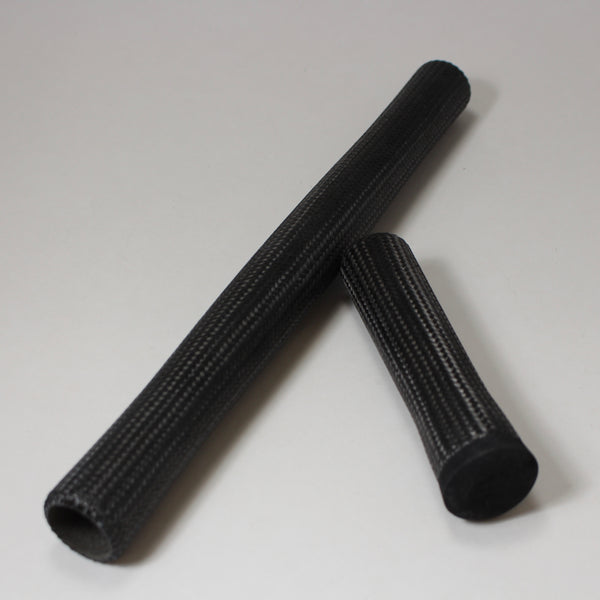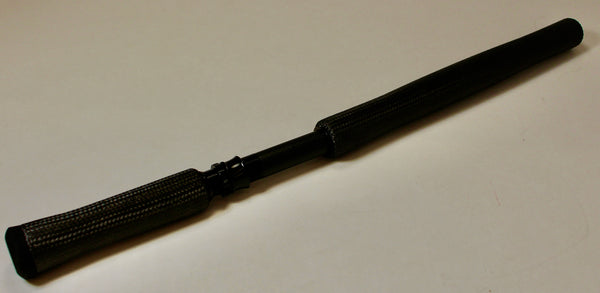 When it comes to the transfer of energy from the tip of your rod to your hand nothing beats a carbon fiber grip.  We start with a high density 
urethane foam and then cover it with an SK carbon fiber skin.  The foam core does an outstanding job picking up subtle strikes.  The carbon skin offers a clean matte finish that feels great in your hand.  
When applying the carbon fiber skin to the core we make sure to cover both the front and the back of the grip. We also use a black urethane foam to ensure a clean finish at both the front and back of the grip.  
Upper grip length:  11 1/8"
Lower grip length: 4 7/8"
The upper grip features a .850" inlet that works perfect with our Atlas 7-9 reel seats.  
If you would like to add a gloss coat to your fighting butt we recommend using Perma Gloss finish.  It protects the grip without sacrificing the feel.  You can find Perma Gloss here:  Perma Gloss