Glass vial 1/4 oz. with pipette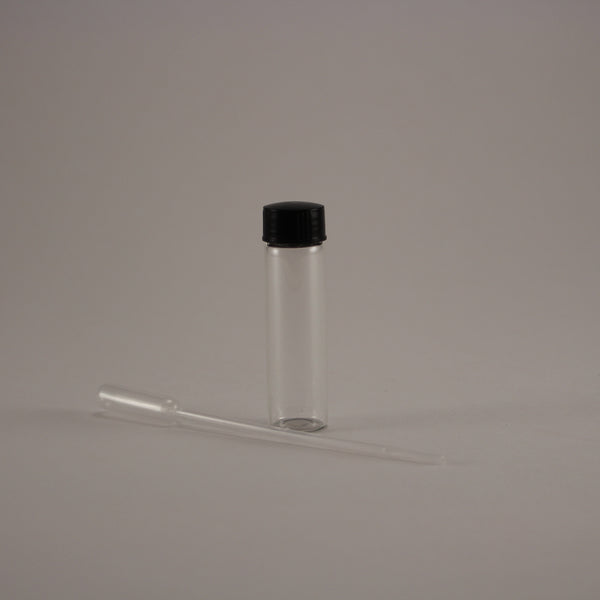 These vials are perfect for thinning varnish, storing a "working" supply of varnish while sealing wraps, and when its time to hit the water these 1/4 oz. vials are great for collecting streamside insects.  
The caps seal tight and offer an airtight seal.  The included pipette can be used to get just the right amount of varnish or thinner into the vial.