Fuji Ultra Poly NOCP rod wrapping thread in Purple #016 (Size A 100m spool)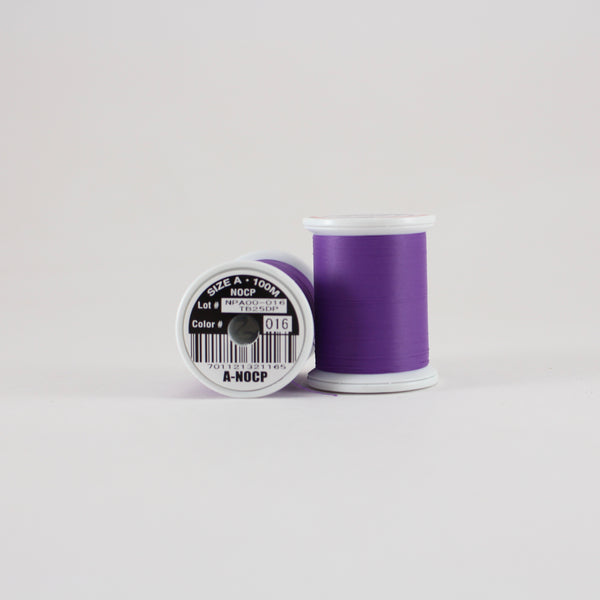 Fuji Ultra Poly NOCP (No Color Preserver required) thread offers the same handling characteristics of the Ultra poly only it has been treated with color preserver.
Fuji's purple offers good color saturation.  It is one of the underutilized colors in rod building, which makes it a great choice for getting your rod to stand out against the rest.