The "Reed" 6' 2/3 wt. four-piece Fiberglass Blank (new tip over ferrules)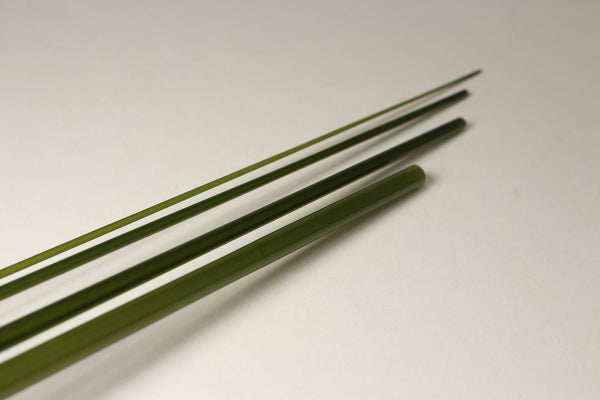 The Reed is a quick loading tight quarters blank that is perfect for small streams, heavy coverage, or hitting the lake for pan fish. measuring in at 6' it offers the ability to present flies with extreme delicacy and accuracy.  
Please note:  The optional "hardware kit" below includes the following:  tip top, winding check, hook keeper, and a full set of guides. 
All Proof blanks ship with a rod sock and set of labels.  
Specs:
Length: 6'
Line weight: 2/3
Ferrules: tip over
Pieces: 4