High capacity syringe with cap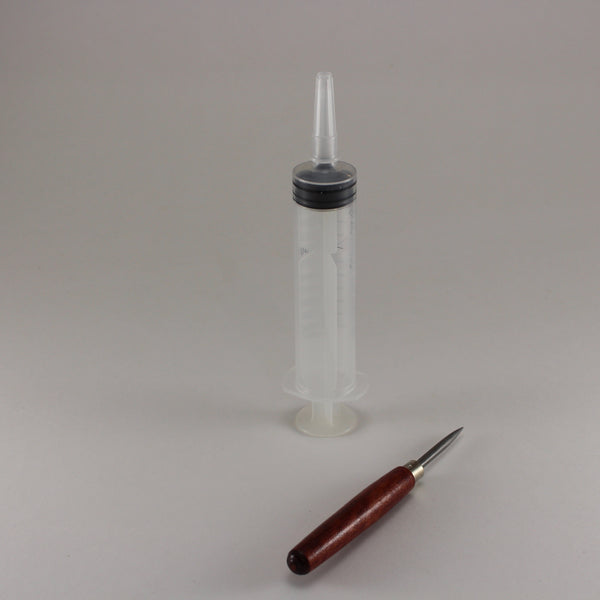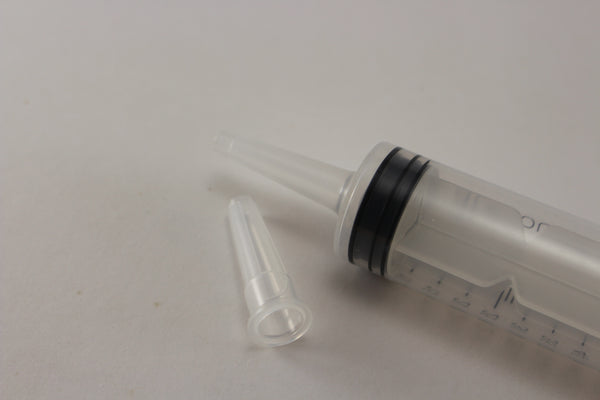 Our High capacity syringes are the perfect tool for pouring thinned varnish on fiberglass and bamboo blanks.  No more messing with a dip tube and wasting expensive varnish.  The airtight cap allows you to recycle the varnish for multiple coats done days apart.  After you are done finishing a rod, the syringe can be cleaned and used again and again.  My current syringe has been in use for 6 months.  
We are working on a video tutorial on pouring varnish that should be out soon.  
We are also carrying rubber stoppers for plugging the female ends of blanks while pouring or dipping.  You can find them here:  Plugs
*The burnisher is not included with the syringe.  It is shown for scale.